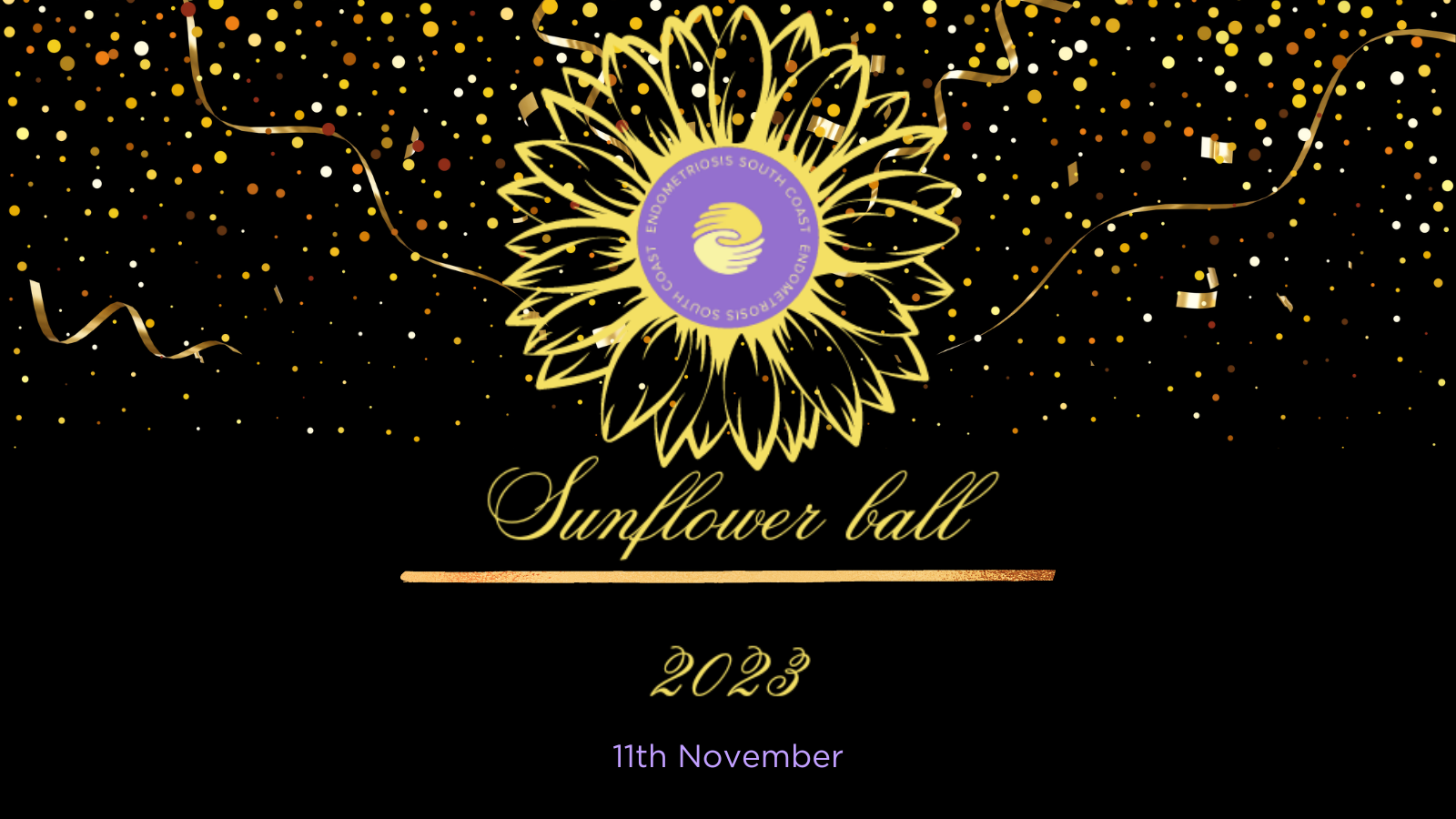 🌻 Blooming Hope for a Brighter Tomorrow
465
465 people viewed this event.
We are thrilled to extend a heartfelt invitation to you for a remarkable evening of compassion, awareness, and unity at The Endometriosis South Coast Sunflower Ball!
Event Details:
Date: 11/11/2023
Time: 18:30
Venue: Village Hotel
Dress Code: Sunflower-themed/Formal Attire
This extraordinary event, hosted with immense passion by Endometriosis South Coast, aims to raise funds and shine a spotlight on the challenges faced by individuals battling Endometriosis and Adenomyosis.
Why Sunflowers? Sunflowers symbolise resilience, strength, and positivity – qualities that perfectly encapsulate the spirit of those living with Endometriosis and Adenomyosis. Like these vibrant blooms, individuals facing these conditions show incredible courage while navigating their journey.
Our Mission: Endometriosis affects arounds 300 million people globally, Adenomyosis affects between 1 in 5 and 1 in 10. They cause pain, uncertainty, and life-altering challenges. Our mission is to provide support, spread awareness, and fund research that can lead to better treatments and improved quality of life for those affected.
Highlights of the Evening: Prepare to be enchanted by an evening that combines elegance and purpose. Here's a sneak peek of what awaits you:
🌼 Guest Speakers: Be inspired by individuals sharing their personal stories, shedding light on the realities of living with endometriosis and adenomyosis.
🎶 Live Performances: Enjoy captivating musical acts that will touch your heart and lift your spirits.
🍴 Dining: Indulge in a culinary journey, with a sumptuous dinner menu designed to be Endometriosis and Adenomyosis friendly, and brownies supplied by the fantastic Beaky Blinders.
🌻 Silent Auction: Bid on unique items and experiences, with all proceeds directly benefiting individuals in need.
💃 Dance and Celebration: Revel in the joy of coming together for a cause, as we dance the night away.
🌼 Community Connection: Forge connections with fellow attendees who share your passion for creating positive change.
Get Your Ticket: Secure your spot at The Endometriosis South Coast Sunflower Ball and be part of the movement to support those with endometriosis and adenomyosis.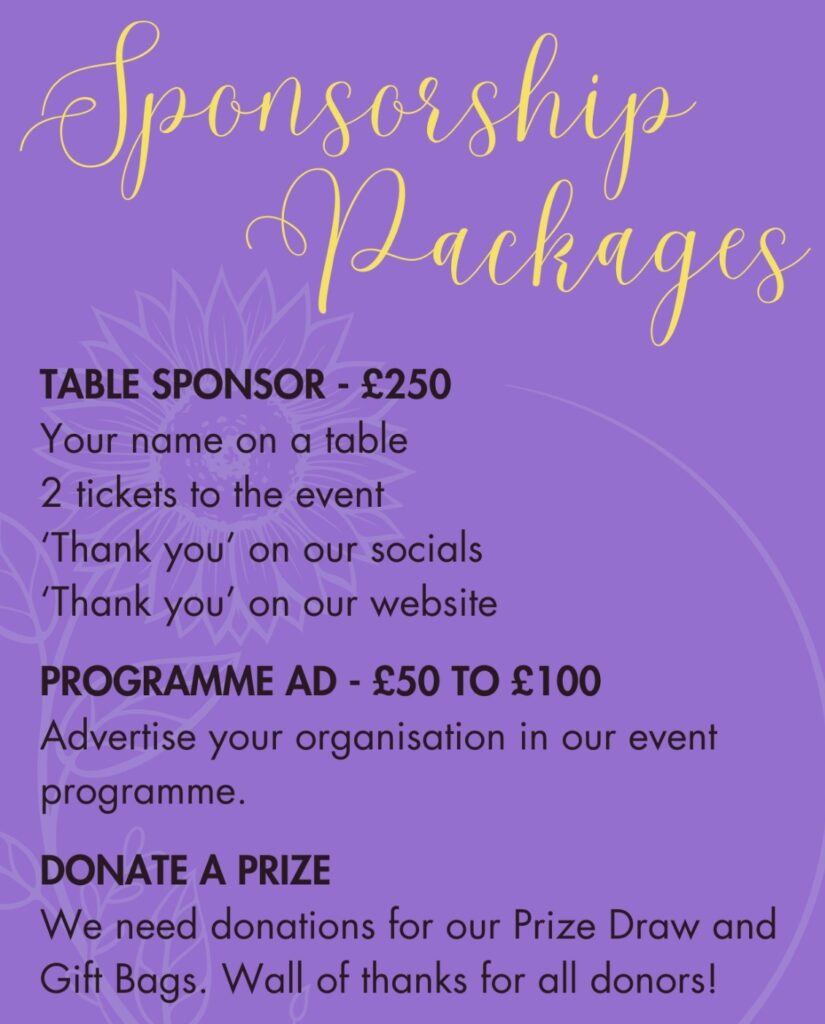 Ways You Can Make a Difference:
Your support is invaluable in helping us make this event a success. Here are some ways you can get involved:
🤝 Sponsorship Opportunities: Showcase your commitment to making a difference by becoming an event sponsor. Sponsor a table for as little as £250 and get your company's name on that table, on social media, in our booklet for the evening in the hands of 150 guests, contact admin@endometriosissouthcoast.com
🎟️ Attend the Ball: Purchase tickets and invite friends, family, or colleagues to share in this meaningful experience.
🎁 Donate to the Raffle: Contribute items or experiences that can entice participants and boost our fundraising efforts.
📣 Spread the Word: Help us amplify our message by sharing event details on social media and within your network.
🤲 Make a Direct Donation: If you're unable to attend, your donation will still have a profound impact.
For inquiries, sponsorship, and ticket purchases, please contact us at admin@endometriosissouthcoast.com.
Let's join hands to raise awareness, inspire hope, and drive change for individuals facing Endometriosis and Adenomyosis. Together, we can make a difference that truly matters.
With gratitude,
Jodie Hughes
Founder, Endometriosis South Coast
P.S. Every petal of support brings us closer to a future where those affected by endometriosis and adenomyosis can thrive. Spread the sunflower spirit – mark your calendar and join us for a night of impact!
Sponsors so far